About us
We began our operations in 2017 with a passion to celebrate beauty. In less than 3 years, we have emerged as Sri Lanka's leading online beauty store, catering to both Men and Women. We take pride in supplying our customers with internationally branded cosmetics, fragrances, skincare, hair care, and bath and body products manufactured in Europe. We take great care in delivering these exclusive brands to any part of our island to make sure each and every customer receives their essentials package at an economical rate.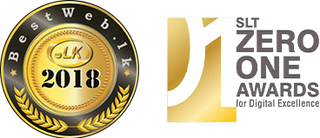 Cruelty free beauty at your fingertips
Organic beauty and wellness is something we value as part of our ethical principles. We supply a range of vegan and cruelty free beauty products that are nontoxic to hair and skin. As we grow, we believe in supporting in a greater cause by providing Sri Lankans with certified organic brands.

Having the foundation, visibility, credibility and recognition that has come through hard work and winning multiple awards in our category has given us the opportunity to reach out to new markets. Over the years we have expanded our services to our loyal customer base in offering a wider variety of products across the local and international beauty, wellbeing and essential market.

We have strived to create a competitive marketplace where all products are vetted for quality, performance and priced competitively so that it is accessible for all.

Our ethos is to create an ethical, affordable online platform championing an eco friendly online shopping experience whilst minimising our carbon footprint. We will look to positively influence the E-commerce market and work closely with industry leaders to make it the shopping platform of the future.
Express yourself with our collection of world-class beauty.
Essentials.lk is committed to providing customers with affordable products to be beautiful in an atmosphere that provides the delight of exploration and the pleasure of discovery. We have great love for our wonderful customers, who have graced us with wonderful reviews, and recurring purchases, enabling us to expand so fast within a short period of time as Sri Lanka's most loved cosmetics & beauty e-commerce platform.
"I got the package. Well packed and original stuff. Thank you very much essentials.lk... Totally recommend the store for the people who looking for genuine stuff... Thanks again essentials.lk... Hope to deal with you again…"
"Great products, great deals and best ever customer care and delivery service that I have ever come across.. Keep up the good work! Try widening your collection (into perfumes and other related cosmetics) Cheers!"
"As a first timer, I am really pleased with your service and professionalism. I only placed my order this morning and managed to receive it early in the evening. Thank you, I highly recommend your service to anyone who is contemplating purchasing from you. Keep it up! Cheers x"
"Thank you so much. It was well packed. Really appreciate your kind gifts which were included. Never been disappointed with your service. I will continue to buy more and recommend it to friends. One more thing, it is really convenient and we are happy to have all the products that are hard to find at a reasonable price. Hope to see more imported products. Thank you."
"Thanks for your excellent service. I have placed several orders with this online store and they delivered the products on time. And all the products were in very good condition and well packed. It's more worth with the price. I will continue more and more and highly recommend it to others…"
"I got my package yesterday... it's very amazing not tell about words… I used my ordered products today, it really worked with my hair.. I'm really happy and trusted about your products... thank you so much essentials.lk.. looking forward to buying more things from you…"